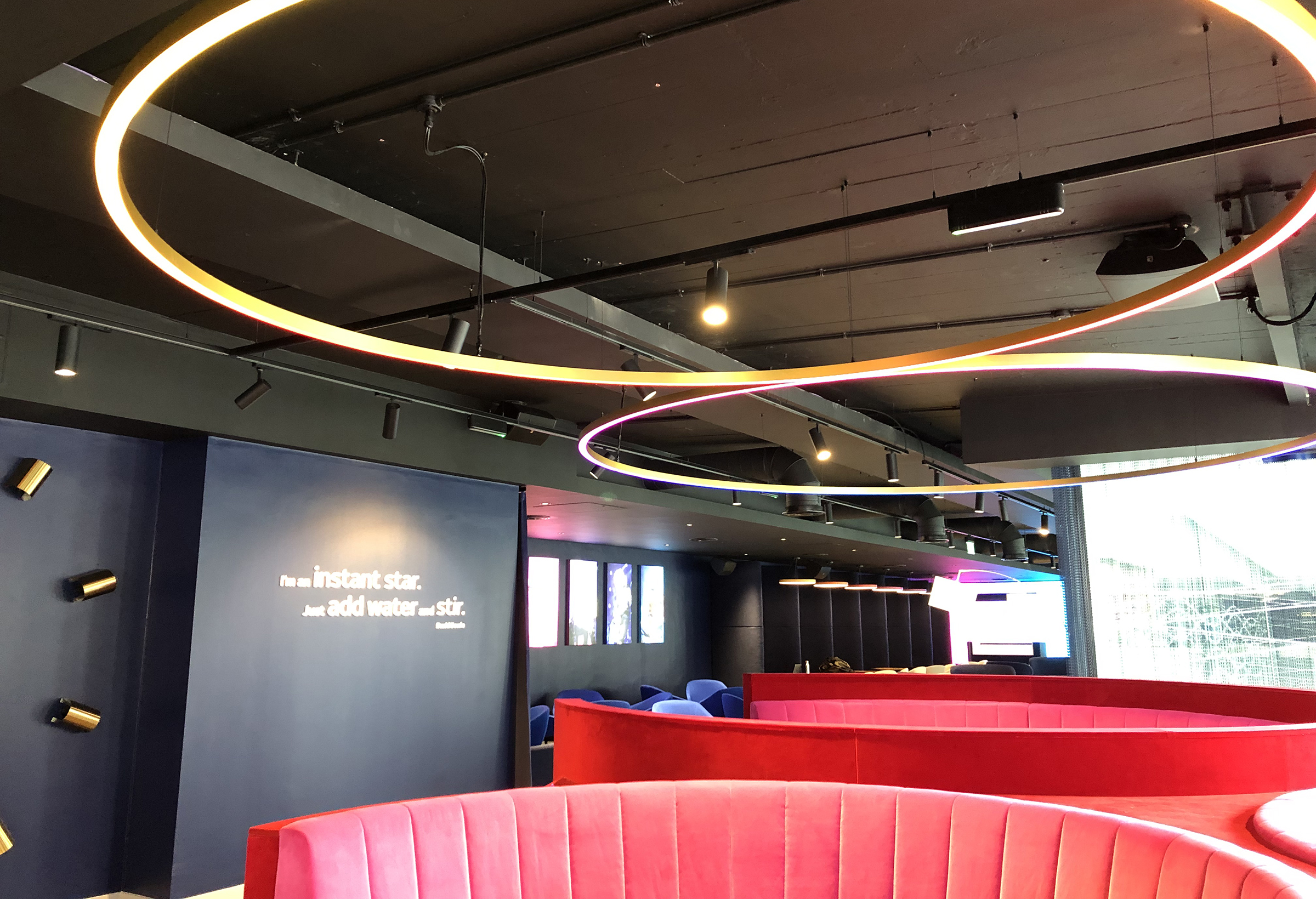 About the Project
The third in a run of VIP lounges for Sky opened in August 2023. The venue includes a branded bar, appearance space, 'star' photo op and VIP seating.
The Pharos VLC controller is used to program specific brand themed sequences across vertical tubes at the entrance and over suspended 'Fit for Kings' rings over the VIP seating area.
Dali controlled fixtures provide general illumination to the space and the whole venue is controlled via the new Pharos Designer TPS-5 Touchscreens.
Date

August 2023

Designer

Sky

Our Client

DSP Electrical

End Client

Sky
Equipment List
1 * Pharos Controls LPC-1 Lighting Playback Controller
1 * Pharos Controls VLC-50 Video Lighting Controller
2 * Pharos Controls Designer TPS-5 Touchscreen
2 * Pharos Controls RIO-D Dali Expansion Module
1 * Teltonika TSW-200 8 Port PoE Network Switch